At Los Angeles Shutters we customize hand craft our Plantation Shutters to accommodate the requirements and needs of the most differentiating consumer. Their feature and layout resolve embellishing issues and assist you achieve a totally different character in every space. We are geared up to custom-make develop
interior shutters
to suit any kind of type or form opening. Whether your décor calls for a fine furniture stain finish or a paint we are as versatile as your flair for design. With an advanced kiln drying system and stock thickness of nearly an inch and a half, our Northern Basswood will withstand even the harshest environments. "NO MDF JUNK" From a blistering Southern California summer to a frigid Colorado winter our shutters are guaranteed to last a lifetime.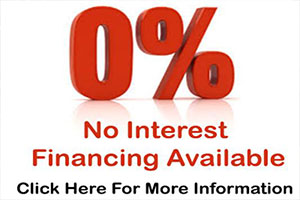 The most important value of Los Angeles Shutters is our extreme durability. The life expectancy of shades, curtains and blinds are cut short when continuously exposed to the sun. Materials like PVC plastic and cellular shade fabrics are damaged by exposure because they lack the ability to channel light. Plantation shutters by their actual style diffuse heat by tipping the louvers in an open or shut placement. To increase the superior shielding quality of wood we have actually additionally included a particularly developed nitrocellulose finish that not only withstands UV radiations but will not vanish or transform shade. Choosing plantation shutters suggests more than dressing your windows. They are an investment in quality of life. We understand of nothing else procedure that provides such a traditional look. The durability, resilience and ease of use is unparalleled, and our after sales service covers a life time of hassle-free enjoyment. Most importantly, nevertheless, our rates make Plantation shutters a budget friendly addition to your house.
Los Angeles shutters are produced by making use of a combo of cutting-edge production with hand crafted finishing touches. Fully trained Interior designers to give you honest, impartial advice and do not employ hard sell tactics. The sales person that visits your home is the same person that will process your order. This leaves no margin for errors. We only have to visit your home once to measure your windows.
Our installers are qualified woodworkers and are used by Los Angeles Shutters, not subcontracted. Our Los Angeles Shutters are backed by a life time Guarantee and undergo vigorous testing to ensure you are guaranteed durability and longevity. Our costs are the most affordable as we explore the marketplace routinely to guarantee we will not be beaten at like for like basis. Setup your free in-home estimate today.
Setup A Free In-Home Design Consultation